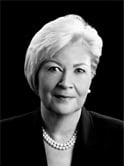 Email: rebecca@dui-lawyer.com
Ms. Kozycki was admitted to the Georgia Bar in 2001 and is a member of the Georgia Court of Appeals and the Georgia Supreme Court.
Experience
Ms. Kozycki joined Chestney Law Firm in 2009 and devotes close to 100% of her practice to the vigorous defense of DUI and related charges. Prior to joining the firm, Rebecca worked at the Troup County Public Defender's office. She spent six years defending clients accused of felonies and misdemeanors, handling hundreds of DUI cases. While in Troup County, Ms. Kozycki was presented with the Epiphany Award by the Alterna Organization, in recognition of her extraordinary work in defense of and significant contribution to the local Hispanic community. Ms. Kozycki is a member of the National College for DUI Defense, and completed their intense program held at the Harvard Law School in the summer of 2009. She is also certified in standardized field sobriety testing. Rebecca is a member of the Georgia Association of Criminal Defense Attorneys, the Georgia Defense of Drinking Drivers' Group and the Cobb County Bar Association.
Prior to beginning her legal career, Ms. Kozycki served as an officer in the United States Army. She was an assistant professor of military science at Johns Hopkins University, a commander of a signal company serving the DMZ in Korea, and a platoon leader in a VII Corp signal company in Germany. After resigning her commission as a captain, Ms. Kozycki was a research communications analyst for a Department of Defense contractor in the field of electromagnetic compatibility.
Education
University of Louisville in Kentucky (B.A., 1975)
University of Baltimore School of Law in Maryland (J.D., 1995)